2




"Yea, and all that will live godly in Christ Jesus shall suffer persecution"


(2 Timothy 3:12).

Although Christians are not suffering, yet, in America as in many other countries, where not only are they
being persecuted, but in many cases, are being martyred for their faith in the Lord Jesus Christ, and for
their testimony of the Gospel; and truly, it can be said of many of God's people, that, "they loved not
their lives unto the death" (Revelation 12:11); nevertheless, we can NOW see in our country, a very
deliberate and vehement oppositon, not only to the Biblical principles upon which America was founded,
but there is a direct attack being carried out against the Lord Jesus Christ, His Gospel, and His people.
You can say that that is "the root of the matter" (Job 19:28): It is NOT some religion that is hated, it is
NOT some spiritual philosophy that is rejected, it is NOT some particular church or denomination that is
being destroyed (although that can happen); NO! IT IS THE LORD JESUS CHRIST, HIS GOSPEL,
AND HIS CHURCH that is hated, is rejected, and which the enemies of the Most High want to destroy.
It is my fervent prayer that as this web page goes out, it will please Him Who has chosen us to "obtain
the salvation which is in Christ Jesus with eternal glory" (2 Timothy 2:10), to warn His people and to
prepare them for the "perilous times (that) shall come" (3:1). The Holy Scriptures make it very clear that
the closer we get to the Return of the Lord Jesus to gather together His elect, and to bring judgment upon
the wicked, the true believers will suffer; and I believe we can say that it WILL get worse; and moreso, if
we stand boldly for our Lord and Savior Jesus Christ and His Cause.
Although I will have my own articles in the form of teaching or preaching, mainly what I will do is
accumulate information with respect to the Christian Persecution In The U.S.A. Lot of it I can probably
get it from the internet, or from newspaper, or other sources. Also, if anyone wants to contribute any
information regarding any type of persecution against Christians here in America, I would appreciate it
very much if you sent it so I can add it to my web page.
By His Sovereign Grace,
Lasaro Flores

---
Check these websites:

The Constitution Party Website

LINKS

---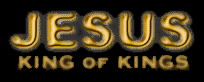 NEW ARTICLES



(Please me know of any brokern links)



1. Senatew Bill Attackes Free Speech Of Churches, Pro-family Groups
2.
Attorney: Allegations Against Bible Curriculum Have No Basis in Fact
3.The Crocodile Rocker Wants Religion Outlawed

4.
Journalist Says Rep. Goode Wants to Preserve Nation's Christian Heritag
e
5.
Texas Attorney: Case Will Test State Law on Religious Freedom
6.
Judge Lets Calif. Christian School Group's Land-Use Lawsuit Proceed
7.
Indiana House Prayer Case Argued Before 7th Circuit
8.
Gideons, ACLU At Odds Over Scripture Distribution to Public School Students
9.
Former Employees Sue Indiana Paper for Religious Discrimination
10.
Christian Groups Charge UW Schools With Violating Their Rights
11.
Christian Band to Appeal Unfavorable Religious Discrimination Ruling
PERSECUTION OF CHRISTIANS IN U.S.A. BY STATE
OTHER ARTICLES OF INTEREST


CHRISTIAN PERSECUTION ARTICLES FROM THE BIBLE






INSPIRATIONAL HYMNS FOR COMFORT AND COURAGE


lasaro.flores@gmail.com
lasaro@netscape.com
Free Web Counters